What is the Swiss LGBTIQ+ Panel?
The Swiss LGBTIQ+ Panel is led by Dr. Léïla Eisner (University of Lausanne) and Dr. Tabea Hässler (University of Zurich). It is a longitudinal study assessing the situation of LGBTIQ+ (lesbian, gay, bisexual, trans, intersex, and queer) individuals in Switzerland in an annual manner. The first two annual surveys (2019 and 2020) have each been completed by over 1'700 LGBTIQ+ and cis-heterosexual individuals (i.e., heterosexual individuals whose gender identity corresponds to their assigned sex). The third survey is online now.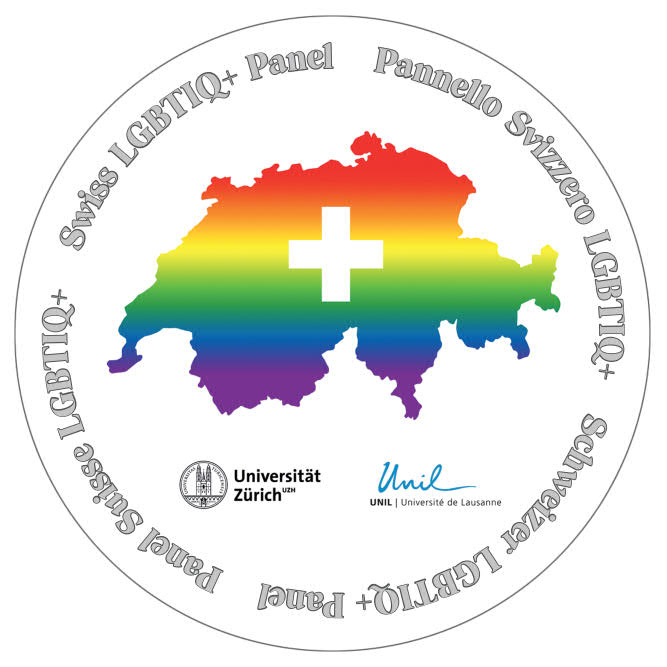 The goal of the Swiss LGBTIQ+ Panel is to extend our understanding of how LGBTIQ+ individuals feel integrated in the Swiss society and how the situation is changing over time.
Following people over time is important because we currently know very little about how peoples' opinions and levels of satisfaction with their lives may change gradually over time or change rapidly in response to current events in society (extension of the anti-discrimination law, potential legalization of same-sex marriage).

We believe that the insights of the Swiss LGBTIQ+ Panel have high practical relevance for LGBTIQ+ and cis-heterosexual individuals, people in the educational context, LGBTIQ+ and other non-profit organizations, practitioners, and policymakers aiming at promoting the health and integration of LGBTIQ+ individuals.
Third annual survey online
Last year, almost 1'700 people have participated in the survey. Thank you so much for your support! Now we kindly ask you to fill out the third annual survey of the Swiss LGBTIQ Panel. Its aim is to understand how and why the life circumstances of LGBTIQ+ individuals in Switzerland may be changing over time. This year, we cover additionally the impact of Covid-19 on the Swiss LGBTIQ+ community.
The survey will take approximately 20-30 minutes to complete. As a thank you, all participants will go into a draw for a voucher to the value of 300 CHF and two vouchers worth 100 CHF each. Your support would be greatly appreciated!
Do you have feedback? Please feel free to reach out via mail.
To the questionnaire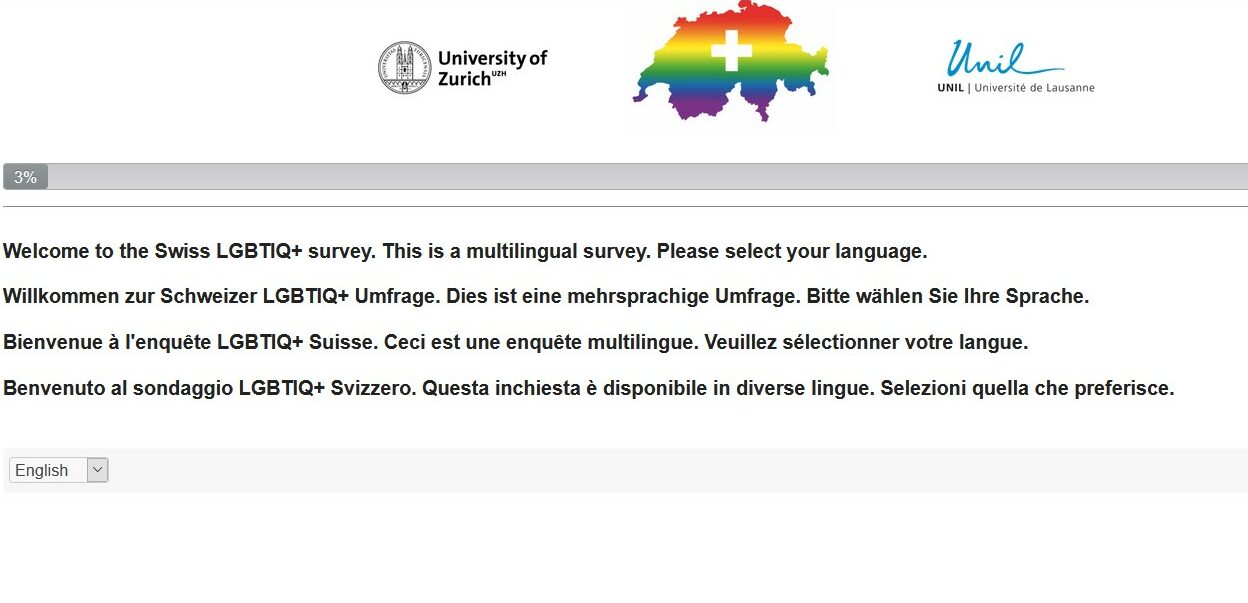 Frequently asked questions
Who can participate?

LGBTIQ+ individuals and cisgender heterosexual individuals living in Switzerland can participate in the survey.
I already participated last year, why should I participate again this year?

Please answer the questionnaire even if you think that your opinions are the same as last year or if you haven't previously participated. This is very important, as we will not know which of your opinions have changed and which remain the same unless you also answer the questions this year too. We further try to reach individuals who have not been reached in the previous year. Please note that your responses are vital for keeping the project going and that your responses to this questionnaire will still provide extremely valuable information even if you might not be available to participate in the following years. Most people can complete the questionnaire in about 20-30 minutes. Some of the questions are of a sensitive nature and you are free to leave blank any questions that you do not feel comfortable answering.
Do you have more questions? Please check out our FAQ.