What is the Swiss LGBTIQ+ Panel?
The Swiss LGBTIQ+ Panel is led by Dr. Léïla Eisner (University of Lausanne) and Dr. Tabea Hässler (University of Zurich). It is a longitudinal study assessing the situation of LGBTIQ+ (lesbian, gay, bisexual, trans, intersex, and queer) individuals in Switzerland in an annual manner. The first two annual surveys (2019 and 2020) have each been completed by over 1'700 LGBTIQ+ and cis-heterosexual individuals (i.e., heterosexual individuals whose gender identity corresponds to their assigned sex). The third survey has been already completed by more than 3'100 individuals. Click here if you would like to fill it out now.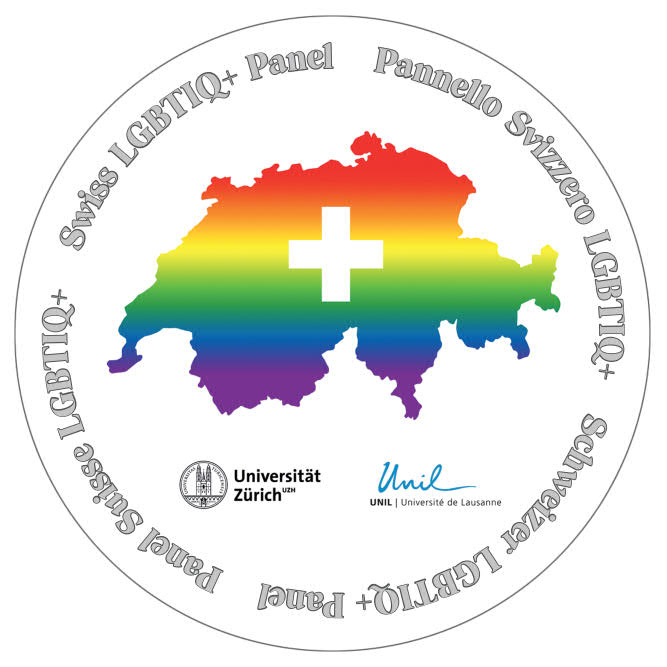 The goal of the Swiss LGBTIQ+ Panel is to extend our understanding of how LGBTIQ+ individuals feel integrated in the Swiss society and how the situation is changing over time.
Following people over time is important because we currently know very little about how peoples' opinions and levels of satisfaction with their lives may change gradually over time or change rapidly in response to current events in society (extension of the anti-discrimination law, potential legalization of same-sex marriage).

We believe that the insights of the Swiss LGBTIQ+ Panel and the study on the Marriage Equality Referendum have high practical relevance for LGBTIQ+ and cis-heterosexual individuals, people in the educational context, LGBTIQ+ and other non-profit organizations, practitioners, and policymakers aiming at promoting the health and integration of LGBTIQ+ individuals.
Currently, we are running a survey on the Marriage Equality Referendum (go on the marriage for all section to learn more about it), which will be subject to vote in Switzerland soon. Our focus will lay on the perception of the current social and political situation in the country and the changes lived by the Swiss citizens in terms of values and ideals. Wanting to assess both the repercussions on the individuals' opinions and feelings, this survey will also ask questions about the individuals' stress response regarding the Covid-19 pandemic. The study will be very helpful to understand the political changes and the influence of the debate on people's health, looking at the psychological and biological stress and well-being of individuals.