What is the Swiss LGBTIQ+ Panel?
The Swiss LGBTIQ+ Panel is led by Dr. Léïla Eisner (University of Lausanne) and Dr. Tabea Hässler (University of Zurich). It is a longitudinal study assessing the situation of LGBTIQ+ (lesbian, gay, bisexual, trans, intersex, and queer) individuals in Switzerland in an annual manner. The first two annual surveys (2019 and 2020) have each been completed by over 1'700 LGBTIQ+ and cis-heterosexual individuals (i.e., heterosexual individuals whose gender identity corresponds to their assigned sex). The third survey is online now.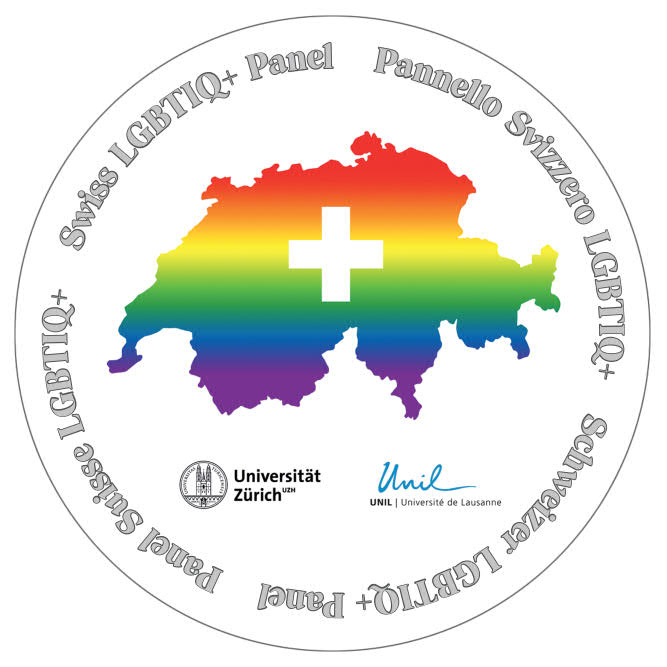 The goal of the Swiss LGBTIQ+ Panel is to extend our understanding of how LGBTIQ+ individuals feel integrated in the Swiss society and how the situation is changing over time.
Following people over time is important because we currently know very little about how peoples' opinions and levels of satisfaction with their lives may change gradually over time or change rapidly in response to current events in society (extension of the anti-discrimination law, potential legalization of same-sex marriage).

We believe that the insights of the Swiss LGBTIQ+ Panel have high practical relevance for LGBTIQ+ and cis-heterosexual individuals, people in the educational context, LGBTIQ+ and other non-profit organizations, practitioners, and policymakers aiming at promoting the health and integration of LGBTIQ+ individuals.
New study: How does the current situation affect our experiences of stress?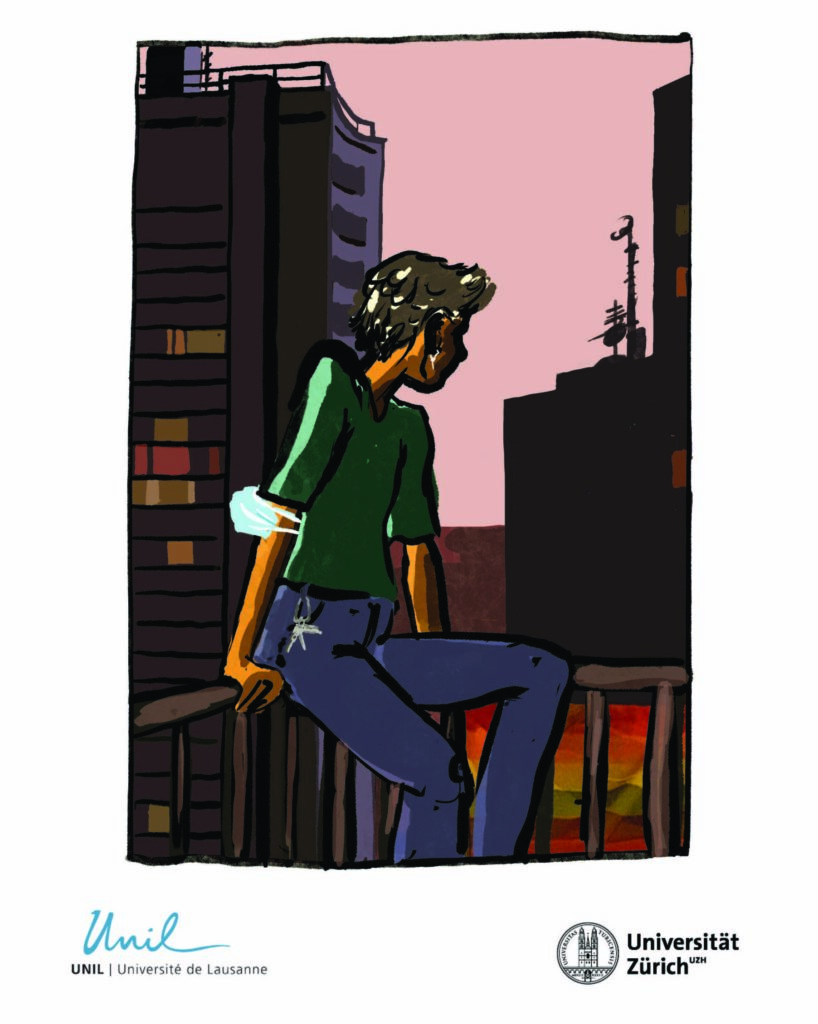 Goal of the Study
In this study, we want to examine how COVID-19 and current political voting (marriage for all) affect people's well-being and experiences of stress. Get involved, advance research, and learn more about your personal perception of stress.
Procedure
• We will ask you three times via online questionnaires about your experience of stress and your current state of health (end of May, September, December)
• We will also ask you to send us small hair samples (small strand) by post. This allows us to determine your physical stress level (cortisol). We pay the postage and prepare an envelope.
Thank you
As a thank you, we will send you the results and an overview of your personal stress levels (determined from the hair sample). We are also giving away 1x 500 CHF, 1x 200 CHF, and 3x 100 CHF.
We are currently no longer looking for new participants.
Kind regards and thank you very much,
Dr. Tabea Hässler, Dr. Léïla Eisner, Dr. Jan Rosset, Dr. Robert-Paul Juster, and Dr. Susanne Fischer
Do you have feedback? Please feel free to reach out via mail.
Frequently Asked Questions (FAQ)
Who can participate?

LGBTIQ+ individuals and cisgender heterosexual individuals living in Switzerland can participate in the survey.
I am worried about sending my hair, can you tell me more about this?

To assess your stress levels (i.e., Cortisol level) within the last month, we need to collect a small hair sample at each of the three time points of the study. Do not worry; we only need a very small strand of your hair, which will not be noticeable. We will provide you with all materials you will need for the hair sample (e.g., video instruction and kit) and a pre-paid envelope to return your hair sample. If you want, you can receive information about your personal stress level after the study.
Do you have more questions? Please check out our FAQ.