On 18th December 2020, the Swiss Parliament voted, by a large majority of members, to legalize same-sex marriage. The adoption of this long-awaited law is an important achievement and represents the next step towards equality for all couples. Nevertheless, a referendum successfully requested by opponents, who collected over 50'000 signatures against marriage equality, has been accepted. In September 2021, 64% of Swiss voters and all cantons voted in favor of marriage equality.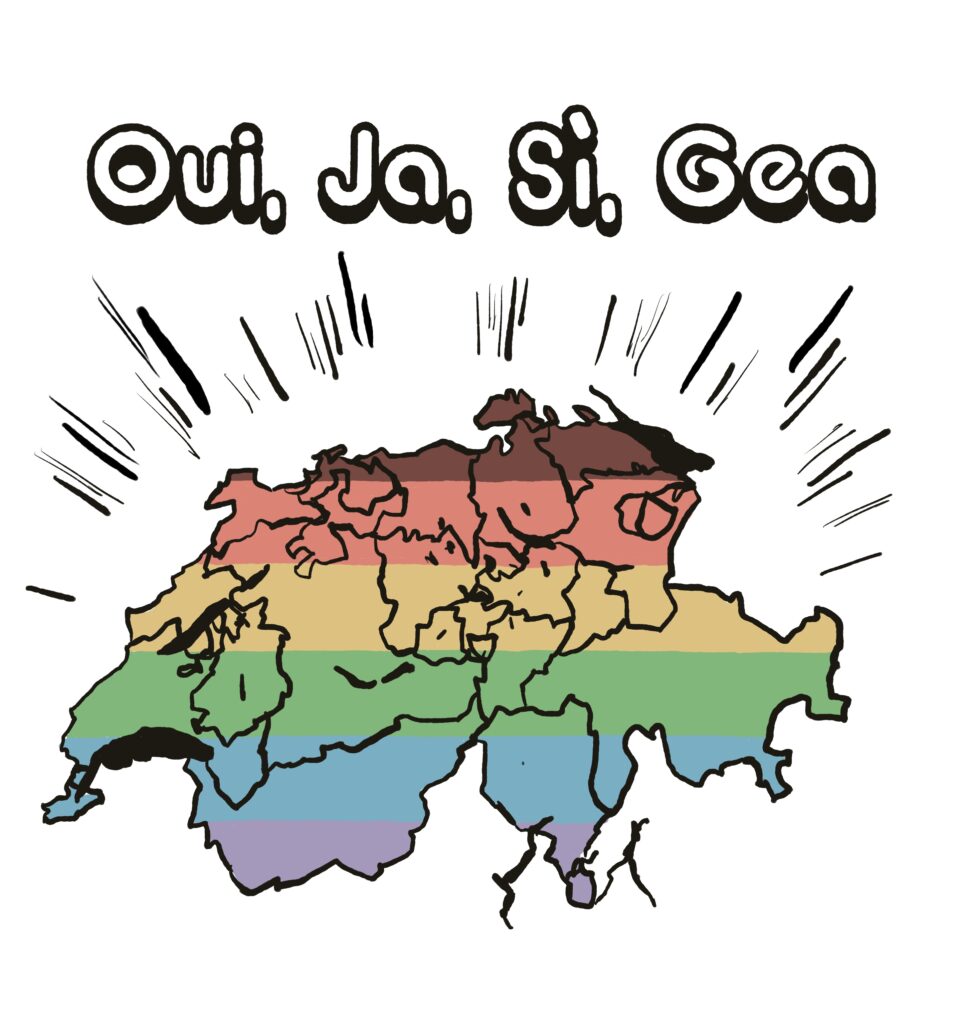 Switzerland said yes to marriage equality!
To see how the referendum on legalizing same-sex marriage and debates around it affected those directly targeted by the new law compared to those who were not, we collected data among LGBTIQ+ and cis-heterosexual people before, during, and after the referendum. Combining self-reported health/distress with biological stress markers (cortisol from hair samples) allows us to assess whether the referendum on marriage equality went literally under the skin of LGBTIQ+ people. The findings of this project will provide key insights into minority stress processes and inform about buffering strategies that can protect LGBTIQ+ people from the harmful consequences of exposure to stressful situations. Stay tuned to learn more about results soon!